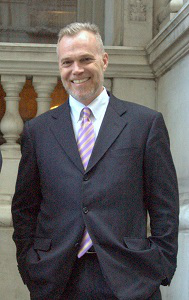 Meet Daniel Bright
Daniel Bright practices mainly in the areas of labor, employment and election law, representing labor unions, individual employees and Democratic Party candidates for public office.
Labor Law
Dan represents labor unions and union members in disciplinary proceedings, improper practice proceedings, contract grievances, civil service law disputes and appeals, arbitration, court litigation and collective bargaining. He has achieved a number of significant victories in the area of prevailing wage law on behalf of labor unions, including a court ruling that resulted in a 25% wage increase for elevator mechanics and repairmen working on public works projects in New York City, a court ruling that required the New York City Department of Transportation to pay more than $3 million in interest to its street paving foremen, in addition to the 46% wage increase and $24 million in back pay he helped win for them at an administrative trial, and a decision from an administrative law judge recommending that the City of New York be required to pay the Staten Island Ferry's marine engineers the same rates of wages and benefits that engineers working on U.S.-flagged oceangoing cargo ships get paid.
Employment Law
Dan represents employees in sexual harassment, pregnancy discrimination, race discrimination, and age discrimination cases; minimum wage and overtime cases; employment contract disputes; and disputes involving non-compete and non-disclosure agreements, and he regularly helps employees negotiate employment contracts and severance agreements.
Election Law
Dan was the Obama presidential campaign's New York State election lawyer in 2008; was New York co-counsel to Dick Gephardt's 2004 campaign for President; and has represented or advised present and former members of Congress, the New York State Legislature, and the New York City Council, including, most recently, Congressman Jamaal Bowman and City Council Member Shahana Hanif. In 2020, he won the case of Ferreyra v. Arroyo in the New York State Court of Appeals, knocking a twenty-six year incumbent Member of the New York State Assembly off the ballot on the basis of petition fraud, leaving his client as the only candidate on the ballot in that year's Democratic Party primary election.
Dan is a graduate of the New York University School of Law and McGill University.
Contact Us
"*" indicates required fields